Shazam to Spotify Playlist
Add the song you are listenning to a Spotify playlist or library automatically.
---
Description
This shortcut can add the shazam track directly to Spotify playlist of your choosing. Well, you need to authenticate first (only needed when run it for the first time). By default, it will display 10 playlists. If you have more, under the Add to Playlist option, change the URL from "https://api.spotify.com/v1/me/playlists" to "https://api.spotify.com/v1/me/playlists?limit=15".
Watch this video below to see how it works.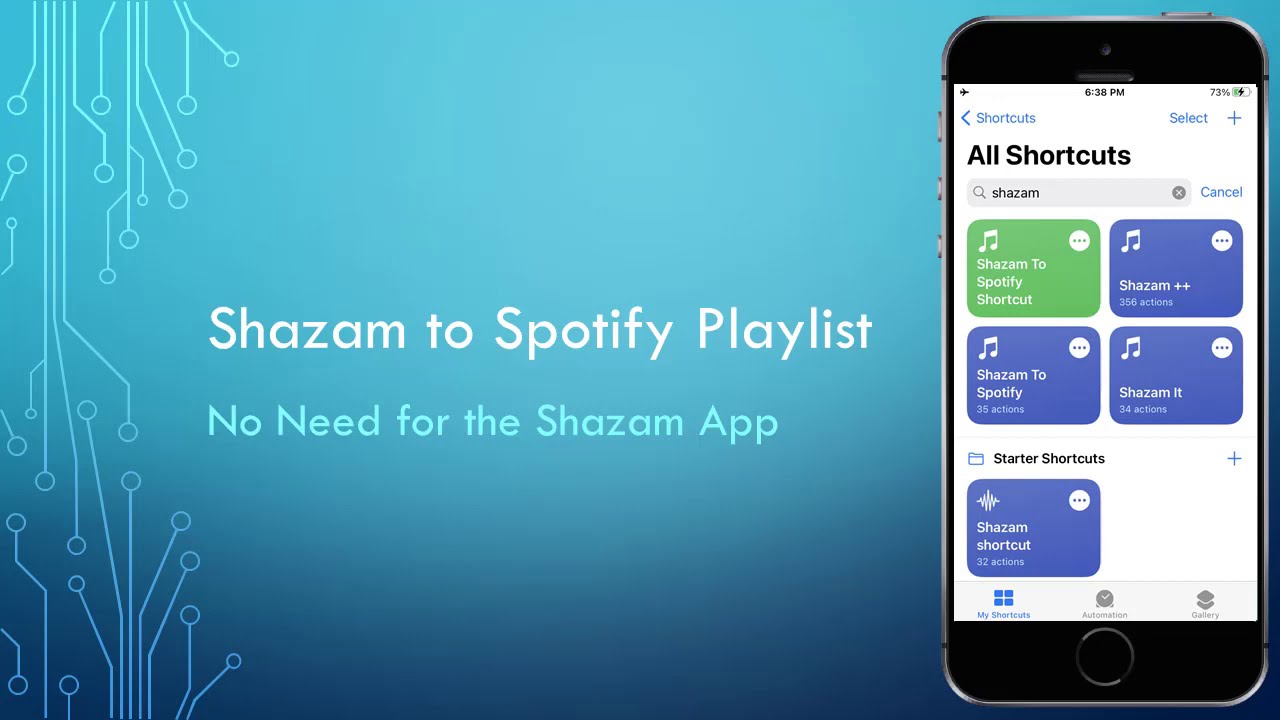 Learn more ways to customize this shortcut.
---
Latest Release Notes
1.1 - Sept. 16, 2022, 4:32 a.m.
display the name of song and artist prior to selecting what playlist to add to
Version history
---
Feedback
Log in or sign up to leave feedback.
@yumax
useful. works perfectly.
· 1 year ago
@CashewGuy
Works wonderfully on iPhone. Is there any way this could be made to work on apple watch? I attempted to map it to the Apple Watch Ultra's action button, but it fails. Closesly I could get is having a shortcut shazam and then email the info to me.
· 2 months ago
@chrunos
Author
Open the shortcut and enable the option Show on Apple Watch.
· 1 month, 1 week ago
@CashewGuy
I already did that. Like I said, it is on the watch, but it fails. This is the error: https://imgur.com/a/LmsVtmg It works on iPhone, but not apple watch.
· 1 month, 1 week ago