Invasive Apps
Check your device for privacy-invading apps using the x-callback method
---
Description
This shortcut will check your device for dozens of so-called invasive apps.
Learn more about "invasive apps" from a 2021 pCloud study.
The shortcut was made as a demonstration of using x-callback to detect installed apps.
Learn more about using x-callback with shortcuts from this excellent guide by @gluebyte.
Also, check out my App Privacy Dashboard research tool to compare the "privacy cost" of apps.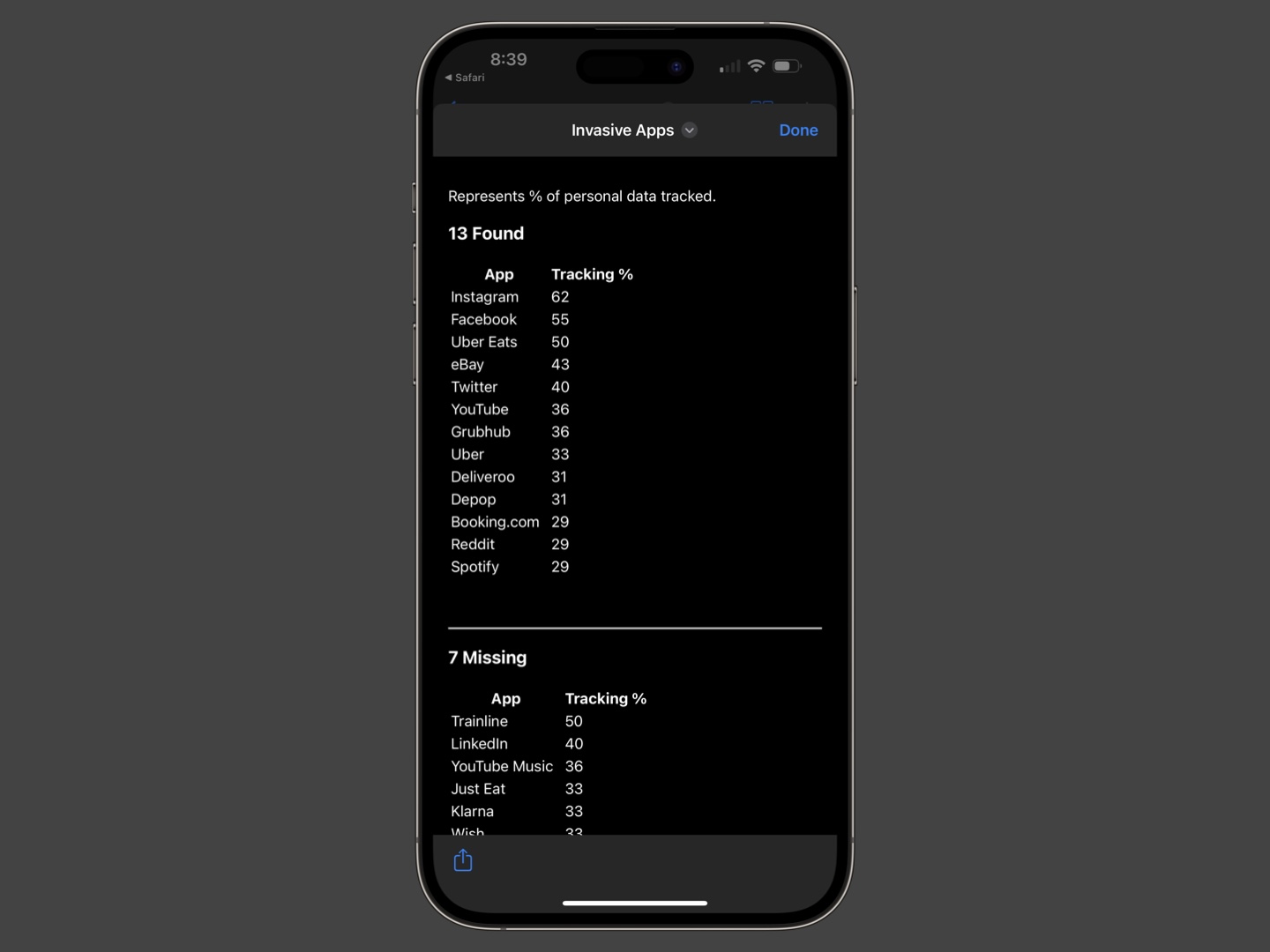 This shortcut will ask for permission to create, modify and delete files. It will also ask for permission to contact the clbk.io website, which redirects the x-callback URL back to the Shortcuts app. No personal data is transmitted.
---
Latest Release Notes
0.2.6 - Nov. 24, 2022, 10:05 p.m.
- Optimized main menu
Version history
---