New Location Trigger From Input
Helper shortcut for importing Locations from the Share Sheet into Location Triggers.
---
Description
Location Triggers, in conjunction with Autocuts, allows you to run shortcuts automatically when you arrive and leave locations.
New Location Trigger From Input is a helper shortcut that assists in creating location triggers. Use it from the iOS Share sheet to identify locations from text, contacts, Safari Web Pages, and more. If a location is identified, the shortcut will launch Location Triggers in import mode.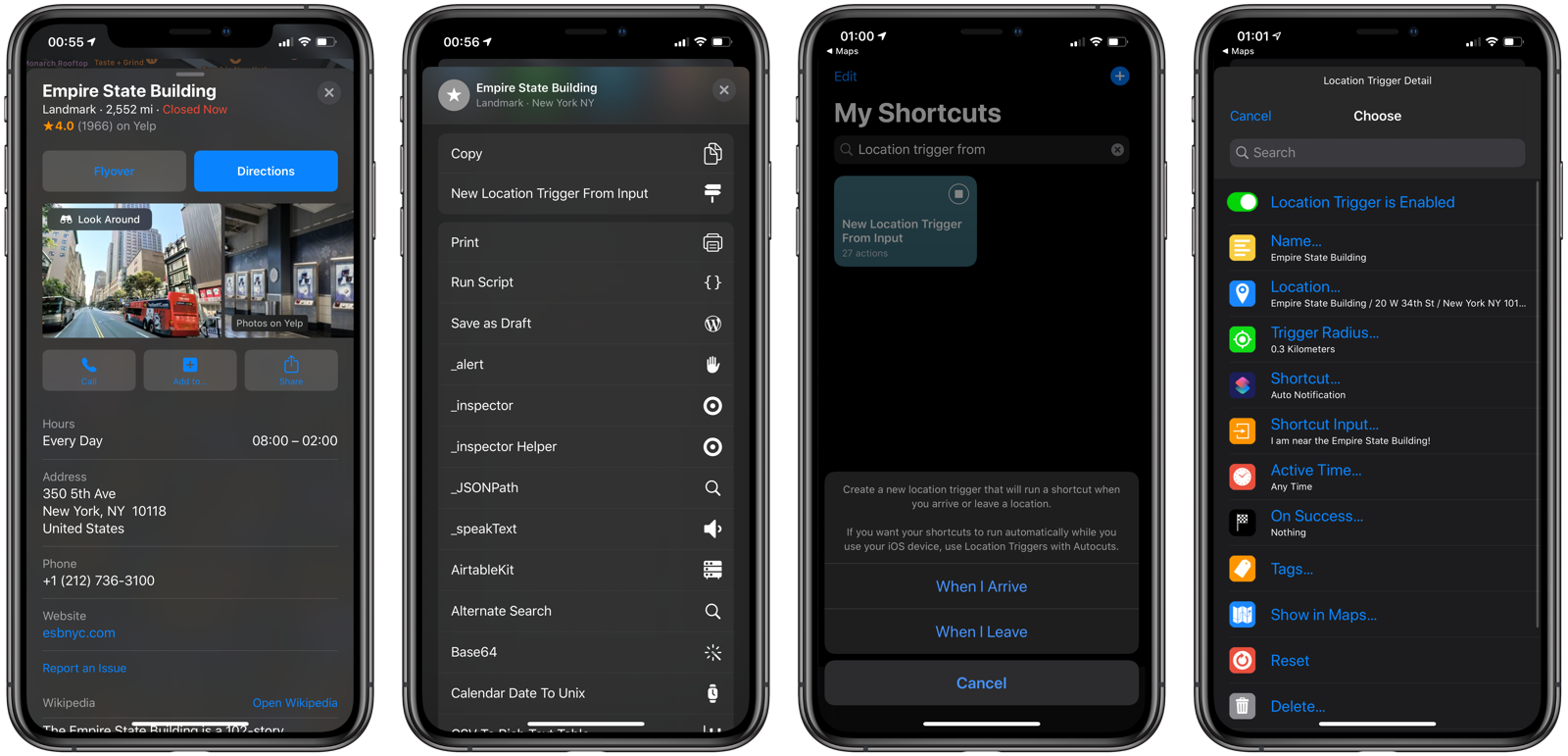 ---
Latest Release Notes
1.0.0 - Oct. 14, 2019, 12:01 p.m.
- Initial version
Past versions
---