Coronavirus Curve (broken)
Graph the trend of COVID-19 cases for over 4,000 locations. Requires Charty app.
---
Description
IMPORTANT!!
This shortcut is no longer functioning because of changes in the source data format.
The shortcut will have to be largely rewritten to accommodate these changes.
It is unclear when the new shortcut will be available
The information below is for historical purposes...
This shortcut will produce a chart showing the rate of confirmed cases of COVID-19 in a region using data obtained from the Corona Data Scraper project.
Please note: This shortcut requires the Charty app. Visit the Charty website to for more information.
Features:
Global, US states and US counties
Over 4,000 locations
Plot confirmed cases, active cases, deaths and more*
Quick access to your recent locations
Quick access to coronavirus "hot spots"
Select from bar or line charts
Chart up to 2 series at once
Select the number of days to plot
Logarithmic or actual scale
Optional 7-day moving average
*Subject to a location's data availability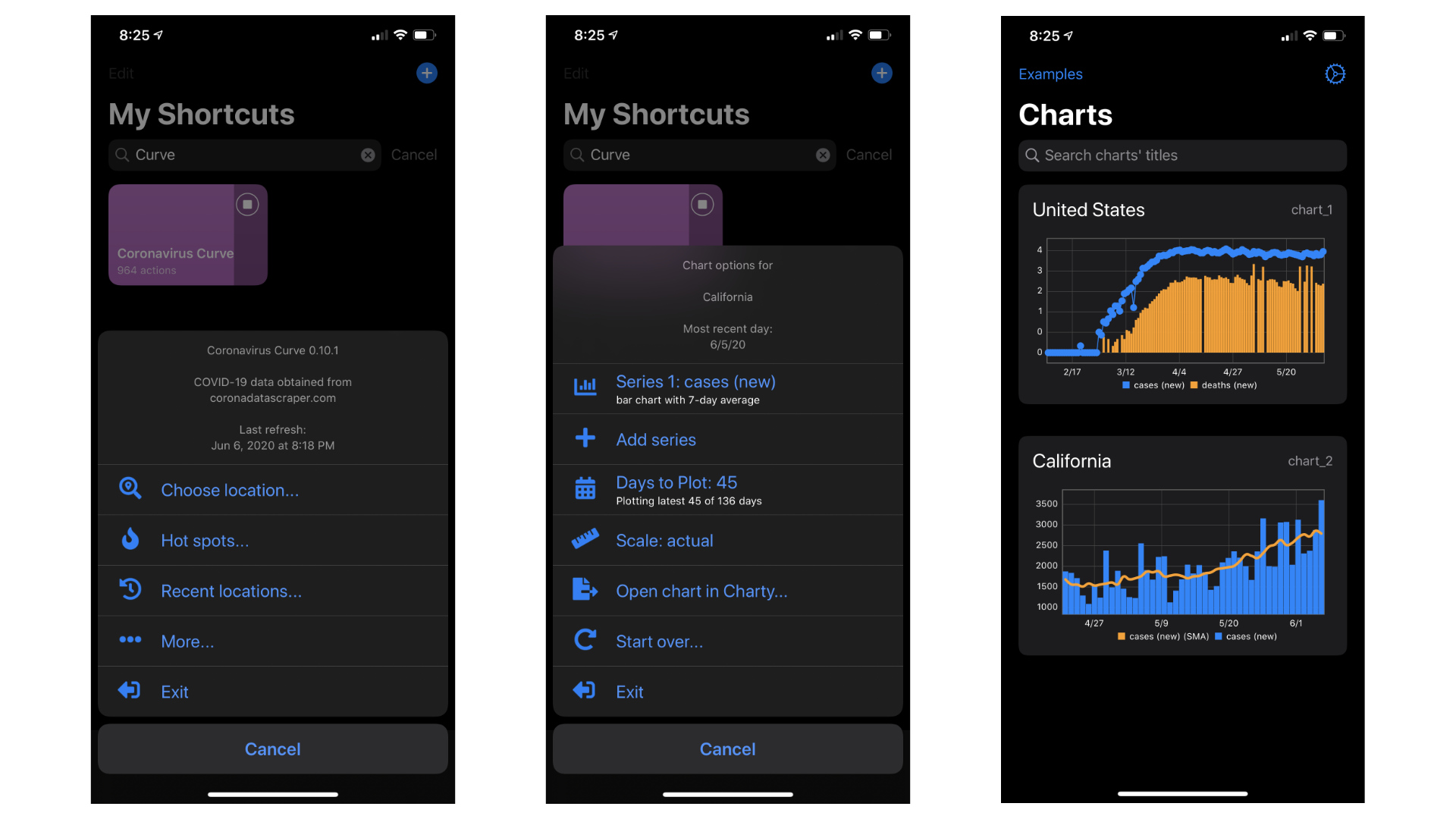 ---
Latest Release Notes
0.10.2 - June 9, 2020, 10:59 p.m.
*Improved*
- 7-day moving average is labeled as "7-day avg." in chart legend
- Default chart type set to "bar chart with 7-day average" for new users
Version history
---