Daily Dashboard
Sleep, motion, heart, calendar, workouts and productivity in one chart widget
---
Description
Your daily life data — together in one chart.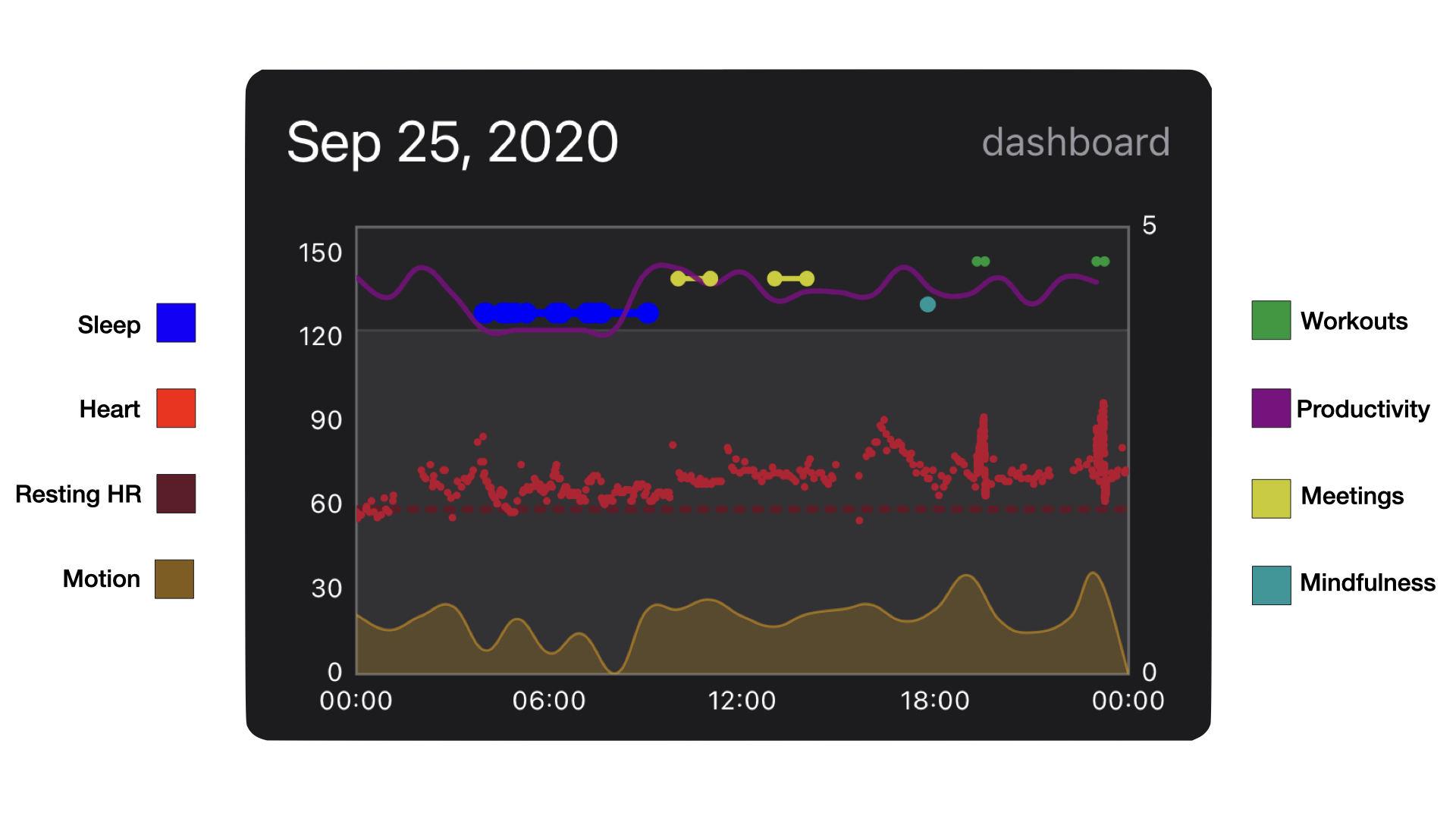 Daily Dashboard uses the Charty app to combine your daily data into one chart, which can be assigned to a widget.
Instructions
Install the Daily Dashboard shortcut.
Install Charty.
Install Toolbox Pro.
Join RescueTime.
Get a RescueTime API key.
Run the Daily Dashboard shortcut.
Note: Toolbox Pro and RescueTime are optional but recommended.

Available series
Motion (active energy)
Heart rate
Resting heart rate
Sleep
Calendar events
Workouts (via Toolbox Pro)
Productivity (via RescueTime)
Mindfulness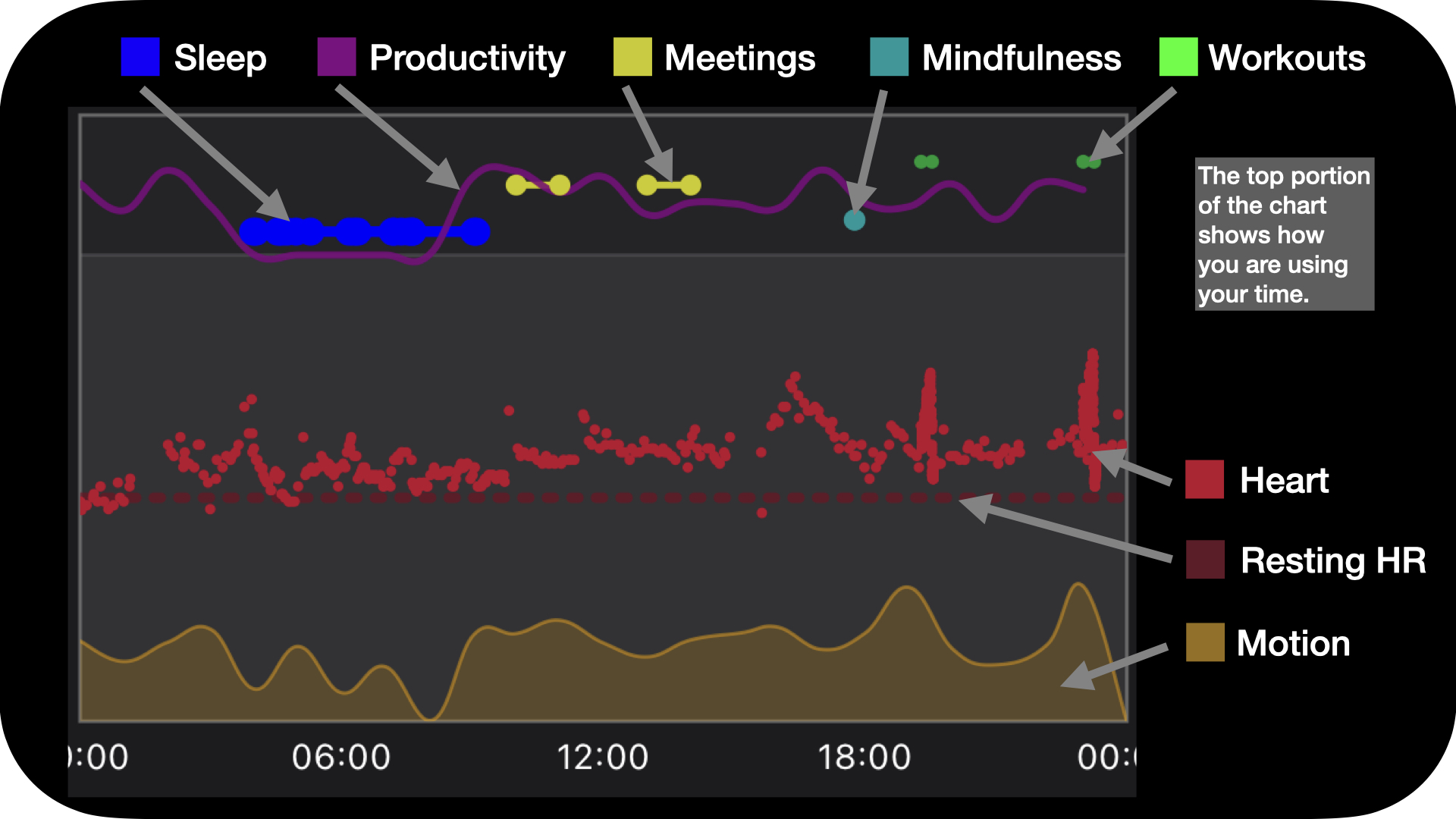 Advantages
Track your day as it progresses.
View charts in a widget.
Share reports as image, text or PDF.
Perfect for fitness trackers and life loggers.
Great for journaling.
Disadvantages
It can take 15-30 seconds to update the chart.
Charty and Toolbox Pro must be unlocked (not free).
RescueTime tracks Mac/PC usage but does not track iOS devices well.
Requirements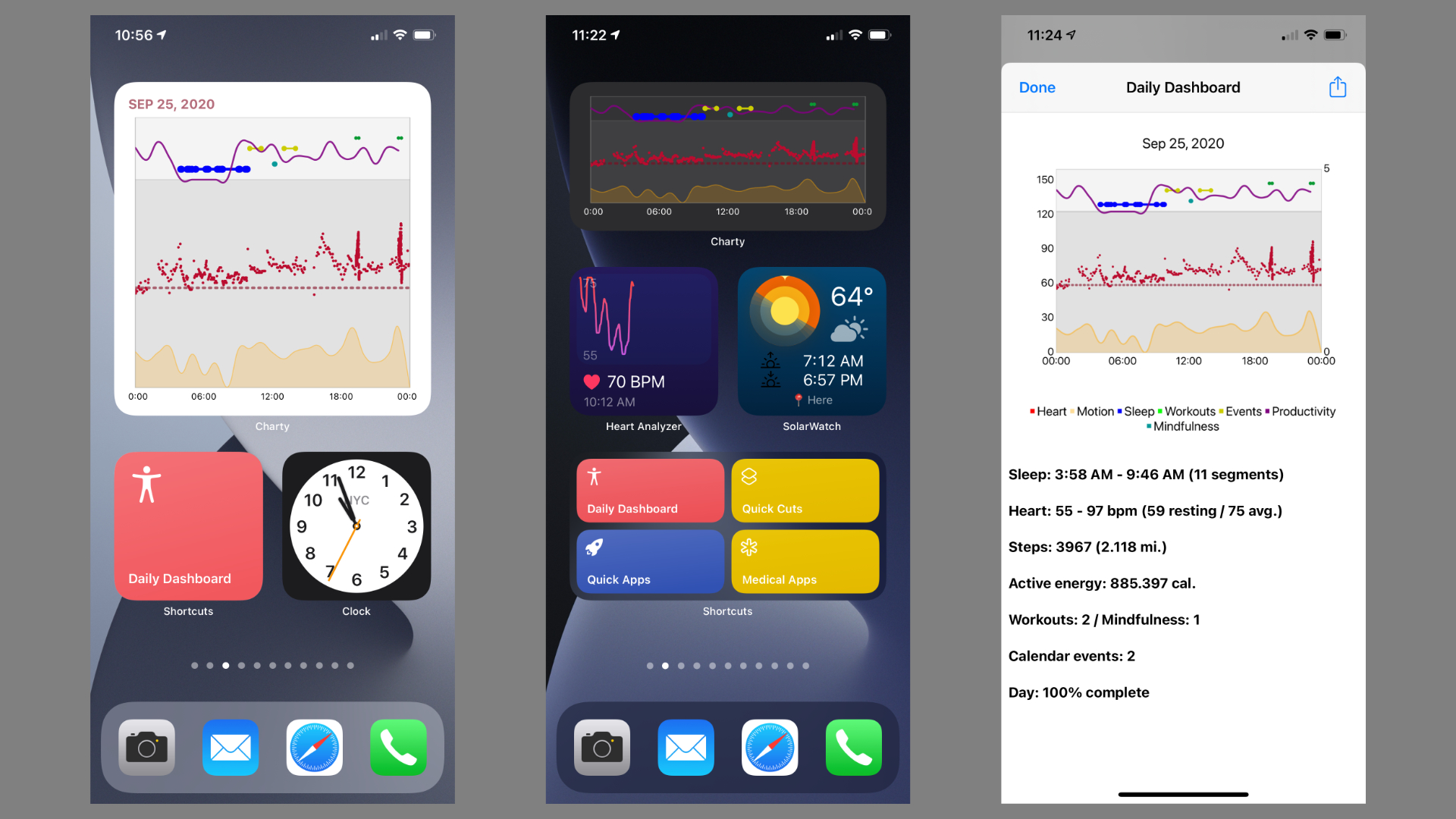 Watch a demo...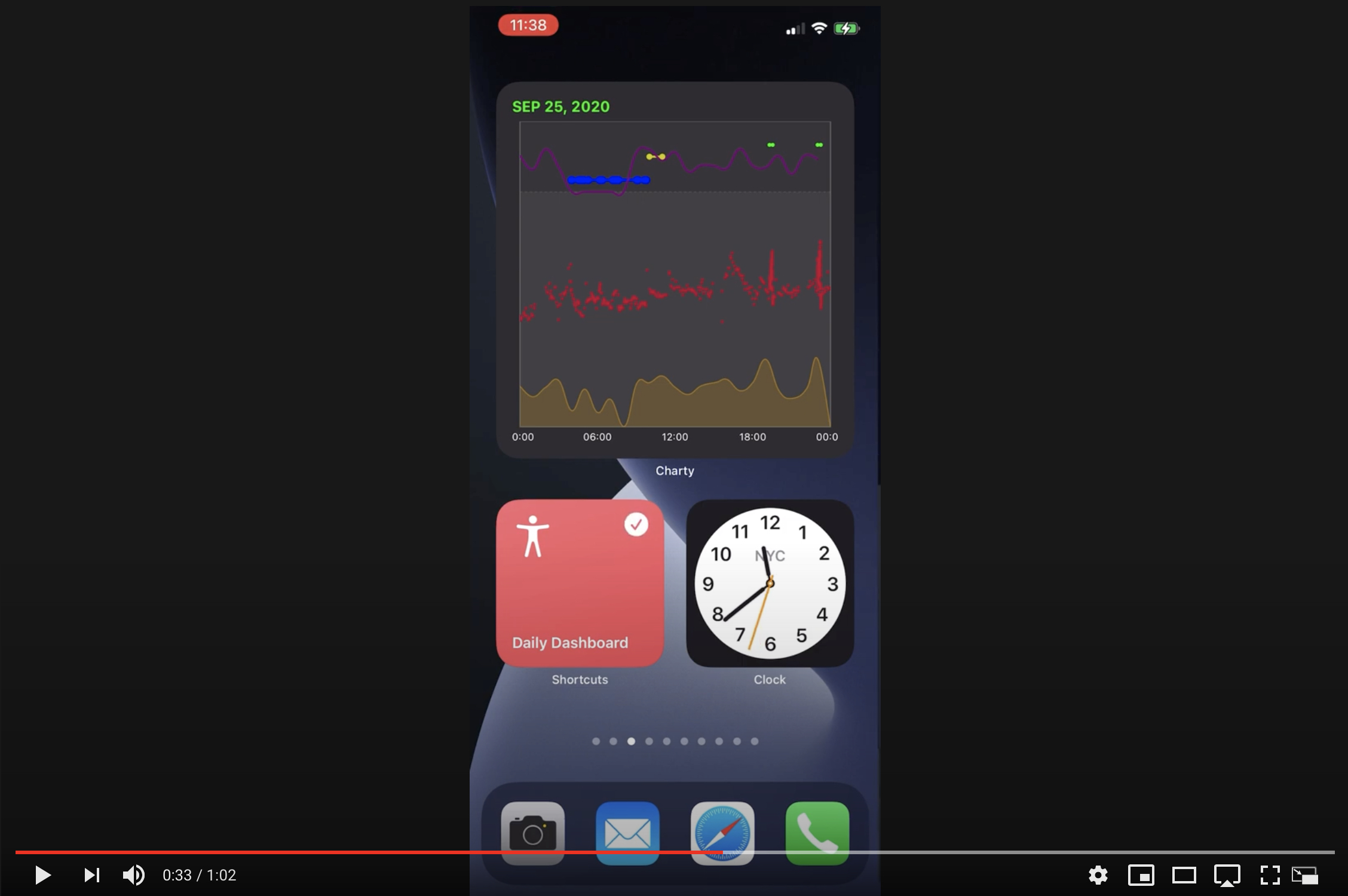 Permissions
The following permissions are required.
iCloud Drive
Run Shortcuts
View Shortcuts
Charty
Health: Steps
Health: Distance
Health: Heart rate
Health: Resting heart rate
Health: Sleep
Health: Active energy
Health: Mindfulness
Calendar
Toolbox Pro
Notifications
RescueTime website
RoutineHub website
More information
---
Latest Release Notes
0.1.14 - March 24, 2021, 2:56 p.m.
*Fixed*
- New link to workaround shortcut not found error condition
Version history
---