---
Description
Quotes done well
Citium, from the word "cite" is a Shortcut that shows random quotes hat you can share, even third-party ones. It's as easy as clicking the "Share" button.
Apple Watch support
This Shortcut works on Apple Watch, iPhone, iPod Touch and iPad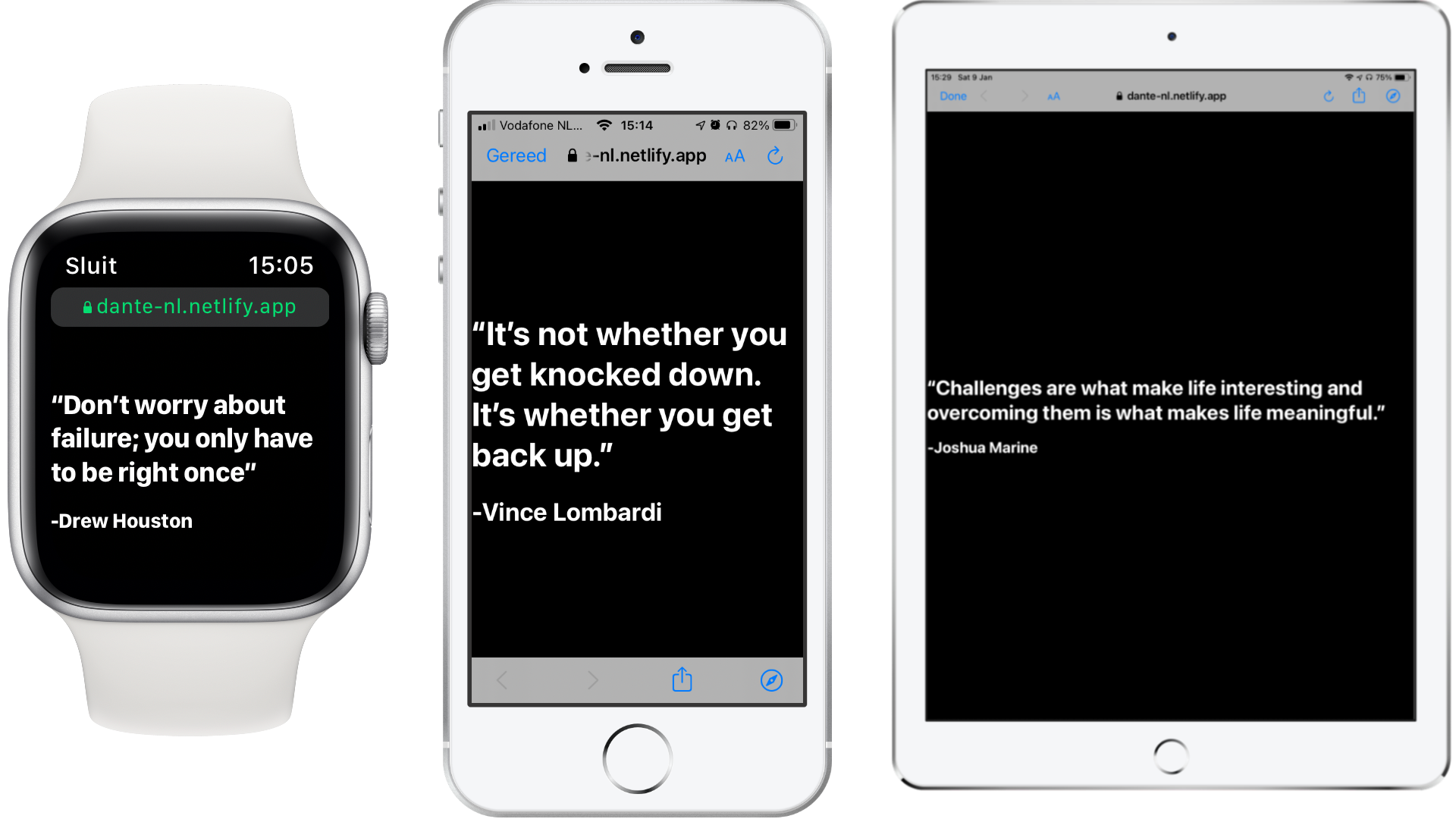 On iPhone, iPod and iPad you can even share the quotes with your friends! Here are a few examples of random selected quotes:
"When you know what you want and want it bad enoug, you'll find a way to get it" -Jim Rohn
"Courage is one step ahead of fear" -Coleman Young
"Don't wish it were easier. Wish you were better" -Jim Rohn
Third-party quotes supported
On an iDevice that is not an Apple Watch (because files don't really work there) you can add quotes using a Shortcut! Check the example to learn how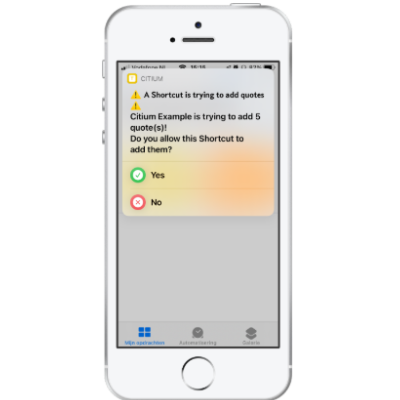 Citium Store
You can even install third-part Quotepacks via the Citium Store. If you want to add you Quotepack there, send a message to dante_nl#9726 on Discord!
---
Graphics made with MediaKit and iOS/WatchOS •Frames•.
---
Latest Release Notes
1.5 - Jan. 11, 2021, 1:34 p.m.
• When you add a quote from the Citium Store, it says "A website is trying to add quotes" instead of "A shortcut is trying to add quotes"
Version history
---