Heart Widget
Today's heart rate trend in a widget.
---
Description
This shortcut will create a heart rate trend chart that can be used as a widget.
The Charty app is required.
If you don't have Charty then the Heart Analyzer app is a good free alternative.
Instructions
Install Charty.
Run the Heart Widget shortcut to create a chart.
Create a Charty widget with the new chart.
Configure the Charty widget to run the "Heart Widget" shortcut.
Simply tap the widget whenever you want to update the chart.
And check out my Sleep Widget and Daily Dashboard shortcuts for Charty.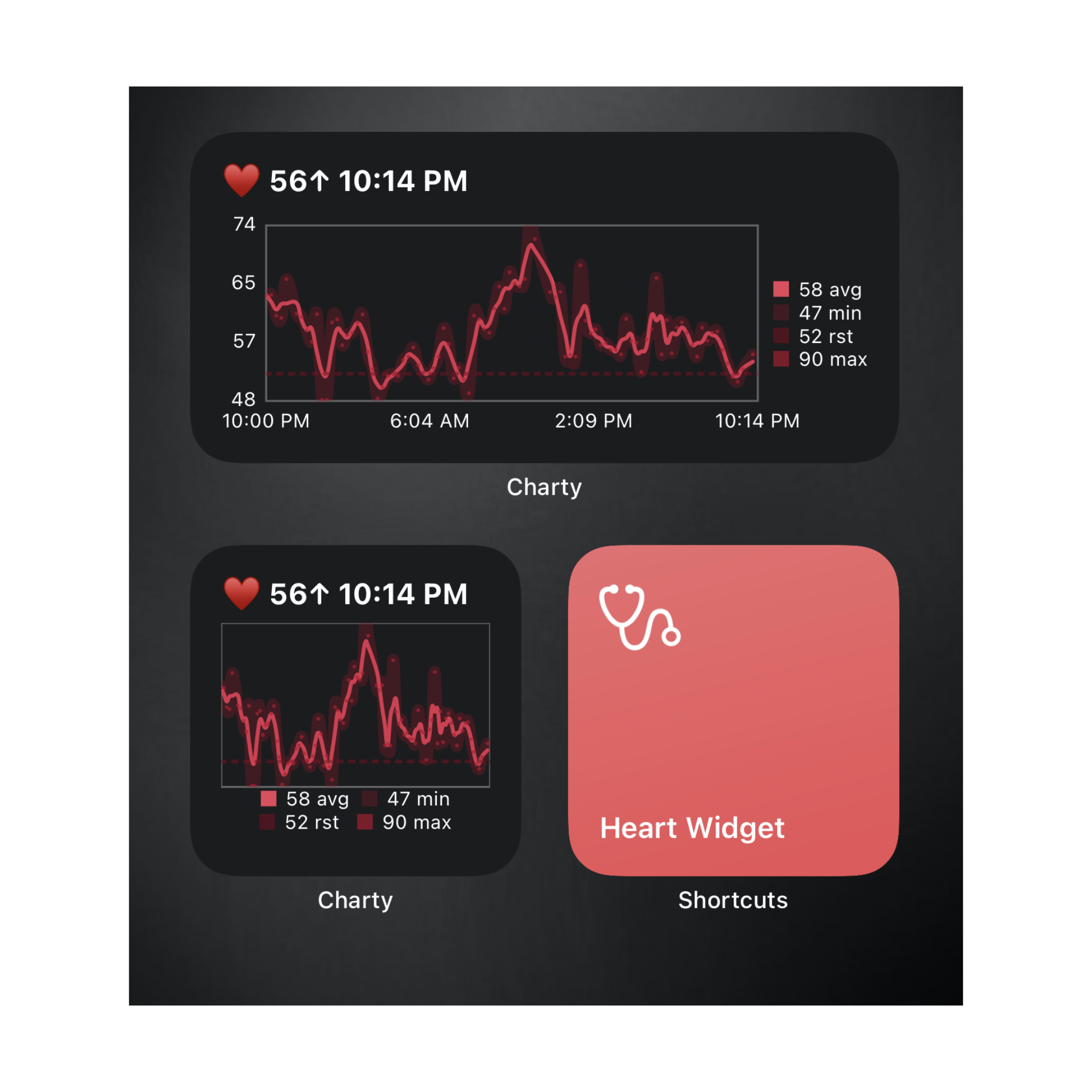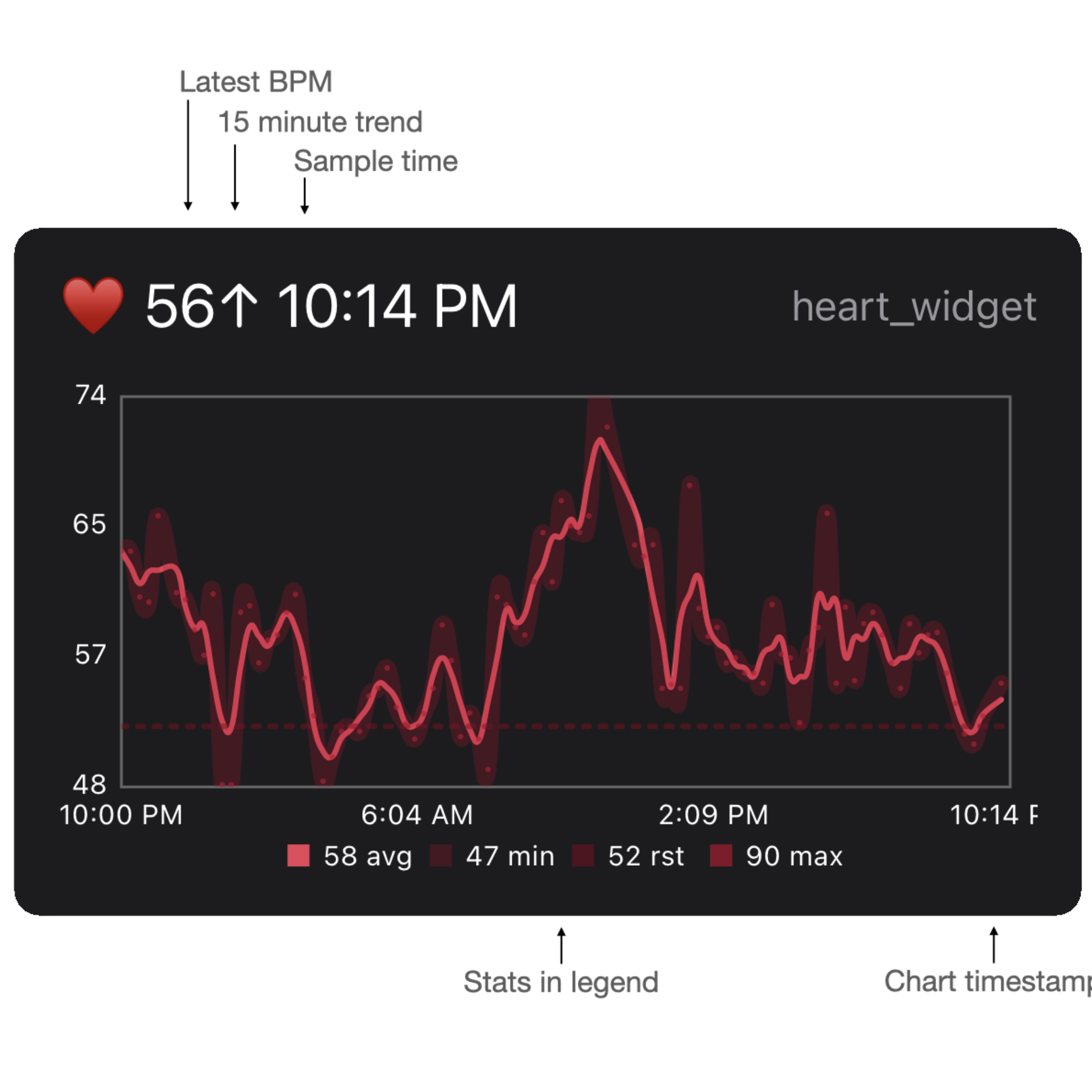 Notes
An Apple Health-compatible heart rate tracker is required.
Chart length can be customized (4-24 hours).
Enable the widget's legend to see heart stats.
Set your widget to use a dark background for the best experience.
---
Latest Release Notes
0.2.6 - March 24, 2021, 2:59 p.m.
*Fixed*
- New link to workaround shortcut not found error condition
Version history
---
Feedback
Log in or sign up to leave feedback.
@alexblack
Error maximum value cant be higher than 999999999999…
· 1 year, 3 months ago
@veredictum
Member
Author
Thanks for letting me know. I thought that bug had been fixed. I'll look into it.
· 1 year, 3 months ago