VodkarmUpdater 0.1
Fast and clean Updater. Read all description.
---
Description
VodkarmUpdater 0.1
Fast and clean Updater, easy to use.
A fluid shortcut, with a beautiful interface.
If you run the shortcut on your own, then you will have access to a menu that will show you how to use the Updater in your shortcuts, but also to see my RoutineHub creations.
How to setup ?
Create a dictionary with name, RH ID, version. And run shortcut VodkarmUpdater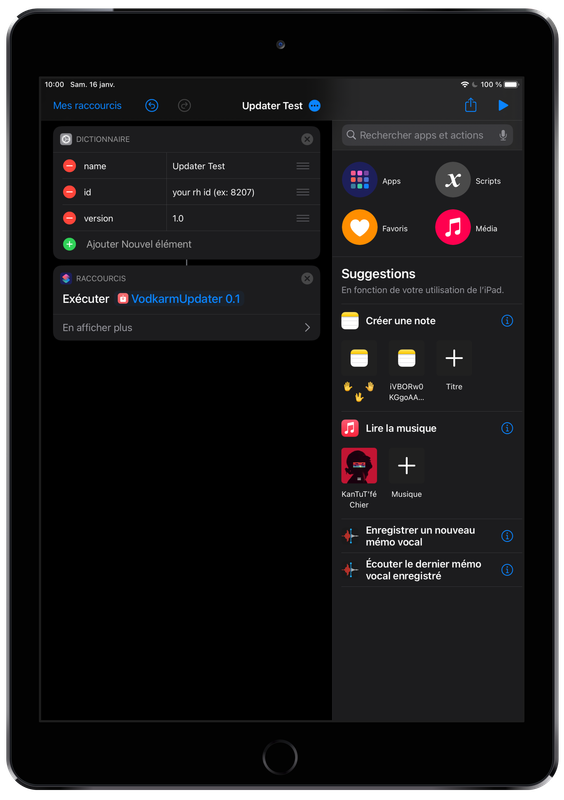 A how to setup website in shotcut.
When you just run the shortcut you can choose How to setup?
This will redirect you to a site explaining how to configure the shortcuts.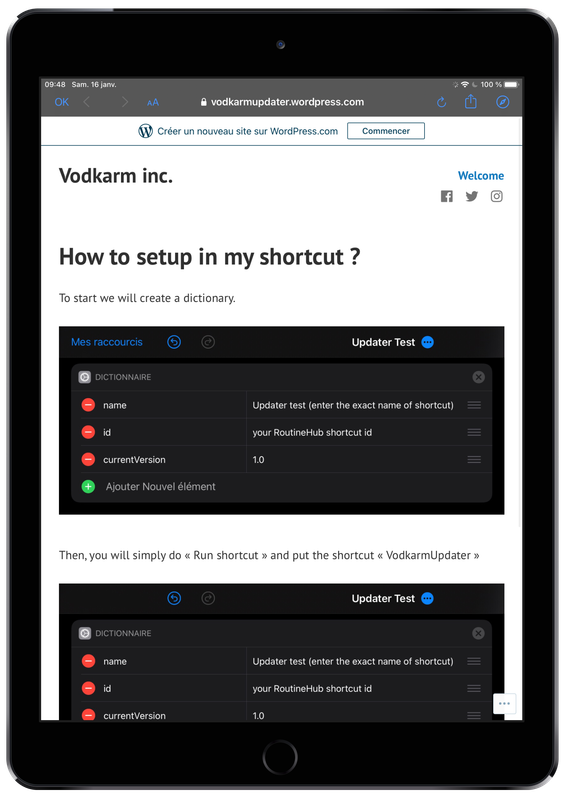 Thanks, and I hope to see you soon on VodkarmUpdater.
---
Latest Release Notes
0.1 - Jan. 16, 2021, 9:28 a.m.
Added vCard for the aesthetic.
---