Work Note
Utilize Note Taker to capture work-specific thoughts.
---
Description
This Shortcut requires you to have the Note Taker shortcut installed.
Capture thoughts related to your job, pick from any of your notes that contain the text shortcuts-work-note.
For more information, visit the Note Taker shortcut listing, or read my blog post.
Note: Does not currently support UpdateKit. When the Note Take shortcut reports it was updated, check back here for any new changes.
See it in action: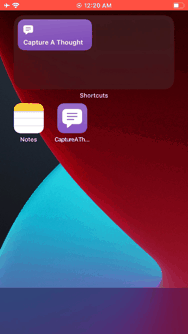 Below is a screenshot of the full contents of this Work Note shortcut: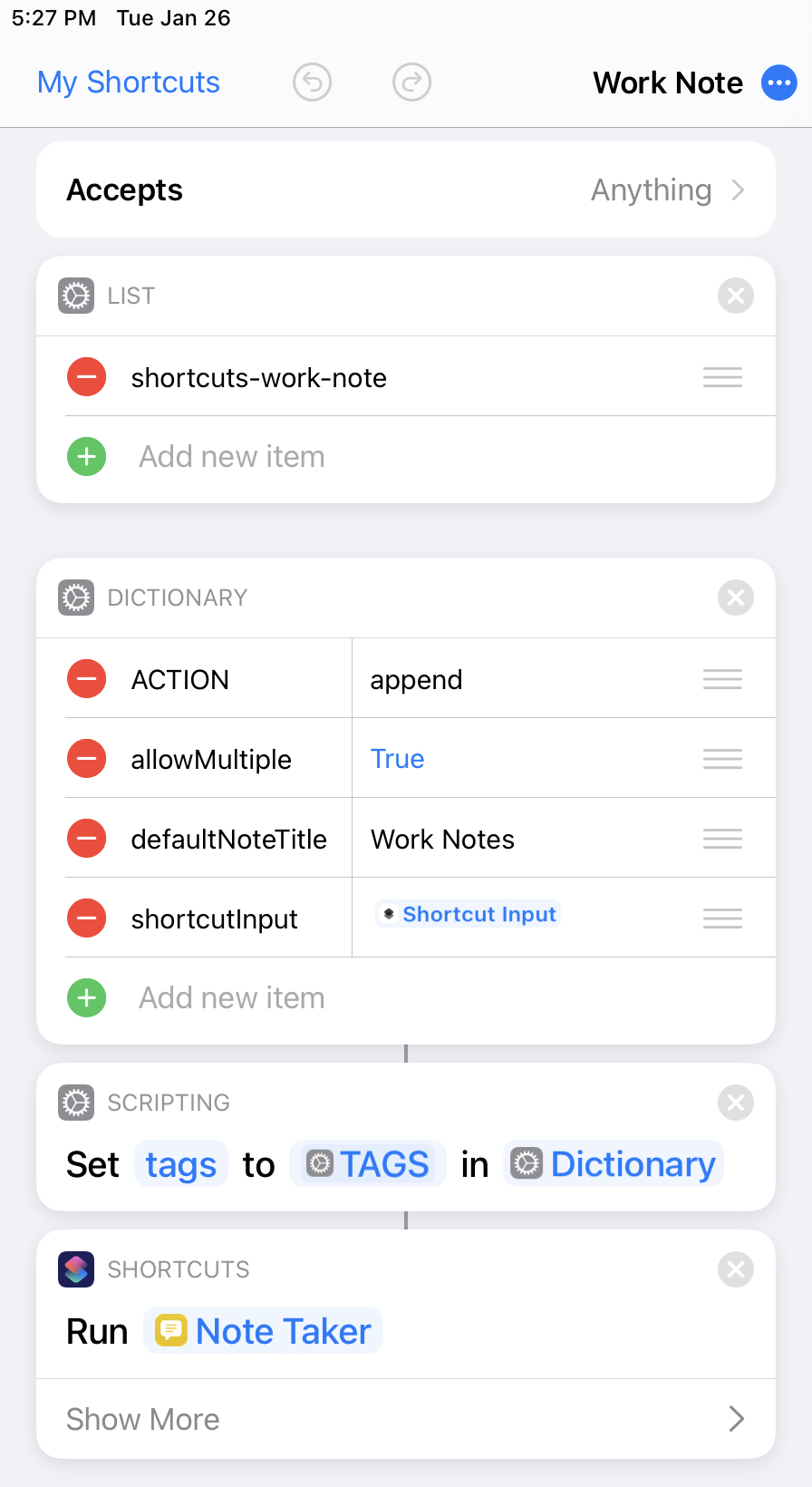 ---
Latest Release Notes
3.0 - Jan. 26, 2021, 10:38 p.m.
First release, but version 3.0 to keep aligned with versioning on [Note Taker](https://routinehub.co/shortcut/8062/).
---