Pills - Tabletten
Record, count, remind 6 types of pills
---
Description
—Works with main and submenus. —Create, delete up to 6 types of pills. —Determine the number of pills for each pill. —Check or change the remaining pills. —Save the intake in the calendar including the remaining pills. —Reminders, language and sound adjustable. —It records all activity data in a csv file as a backup / app-export. —Do not need the Health app, super for iPad users.
—Arbeitet mit Haupt- und Untermenüs. —Anlegen, löschen von bis zu 6 Tablettensorten. —Festlegen der Tablettenanzahl für jede Tablette. —Überprüfen oder ändern der Resttabletten. —Speichern der Einnahme im Kalender inkl. der verbleibenden Tabletten. —Erinnerungen, Sprache und Sound einstellbar. —Erfasst alle Aktivitäts-Daten in einer csv-Datei als Backup/App-Export. —Benötigt keine Health app, super für iPad Benutzer.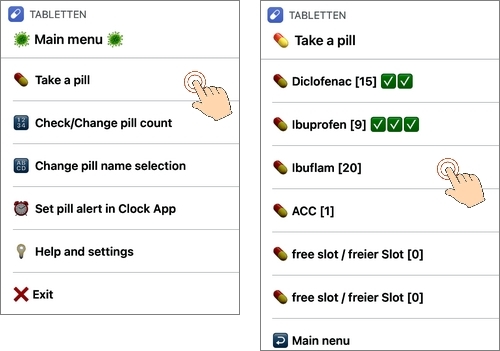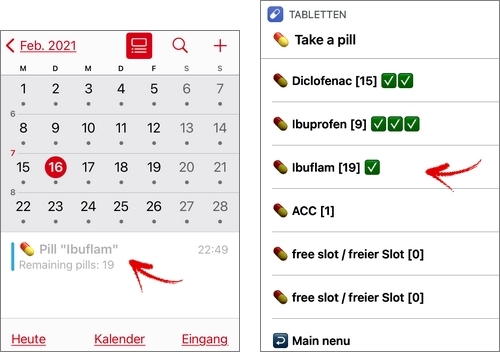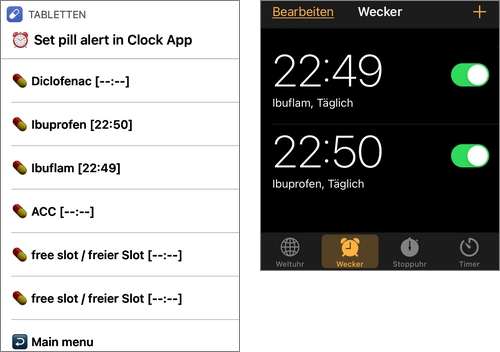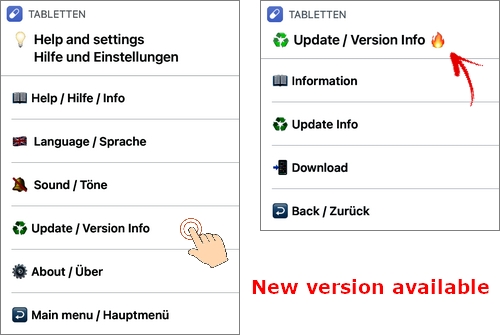 ---
Latest Release Notes
4.9 - Aug. 5, 2022, 1:36 p.m.
v4.9 4.9 small adjustment 🔢
Version history
---
Feedback
Log in or sign up to leave feedback.
@MaxMobileYT
Why not add infinite amount of pill counters instead of six?
· 1 year, 7 months ago
@Derbchen
Author
I think that makes it too confusing.
· 1 year, 7 months ago
@MaxMobileYT
Not really... here is an example... https://www.icloud.com/shortcuts/8cc6a0dc72dc4b5b9056752059a7a7e7 It's not even really confusing, the users can access the file in iCloud and I formatted it so it would be 100% readable. (Ofc I didn't put a lot of time into it, it's just an example)
· 1 year, 7 months ago
@Derbchen
Author
thanks for the example. good idea.
· 1 year, 7 months ago
@MaxMobileYT
No problem! I'm always available for help if you need me! I love helping others with things like these!
· 1 year, 7 months ago