Jogging
Tracking your jogging data to Health
---
Description
—The shortcut records the date, time and route. —This data is then entered in Health under "Distance (walking and running)". —It also records all activity data in a csv file per year as a backup / export for use / evaluation in other apps.
—Der Kurzbefehl erfasst Datum, Uhrzeit und Laufstrecke. —Diese Daten werden dann in Health unter "Strecke (Gehen und Laufen)" eingetragen. —Außerdem erfasst er alle Aktivitäts-Daten in einer csv-Datei pro Jahr als Backup/Export zur Verwendung/ Auswertung in anderen Apps.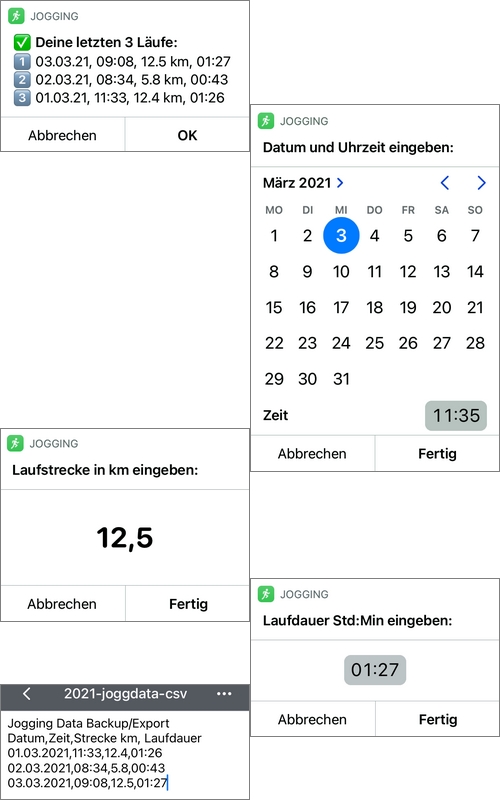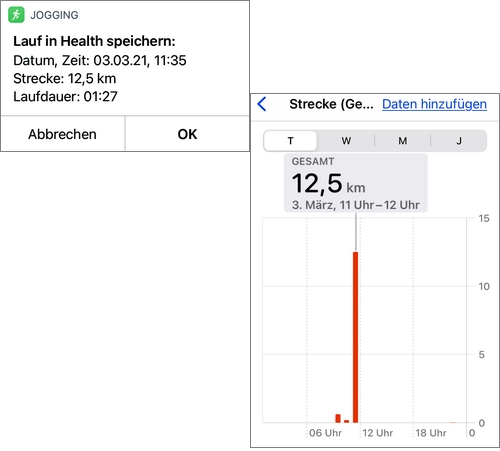 ---
Latest Release Notes
1.8 - March 4, 2021, 8:22 a.m.
1.8 summary before saving
Version history
---