Transparent Chart Widget
Convert charts to "transparent" widgets
---
Description
This is a demonstration shortcut that will create a WidgetPack widget from a Charty chart. If everything works correctly, the widget will appear to be transparent.
This shortcut is experimental so your results may vary.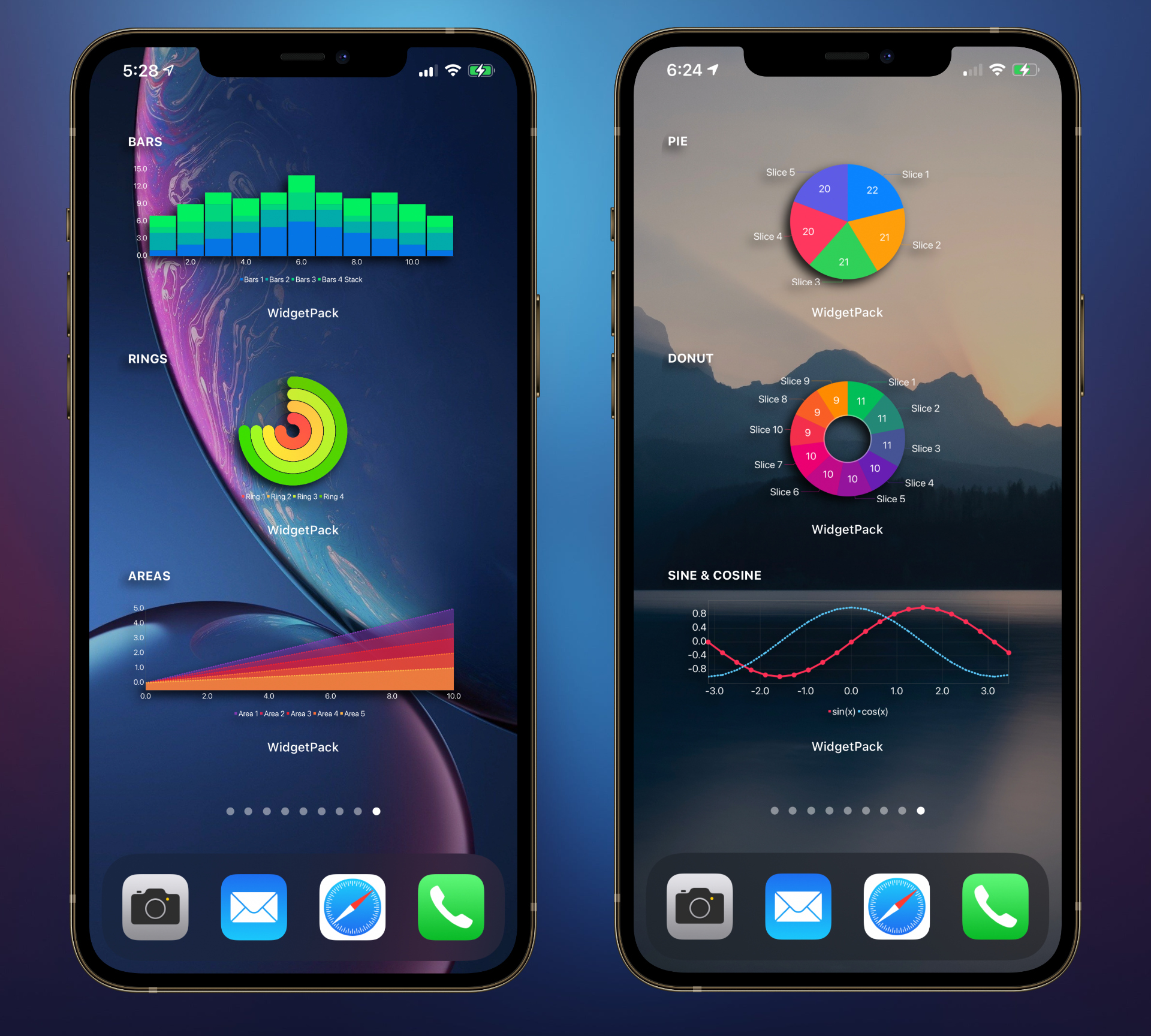 Required apps
Yidget (free version)
Charty (premium version)
WidgetPack
Instructions
Step 1 - Take a Screen Shot
Put your device in jiggle mode and take a screen shot of the last page, which should be empty.
Step 2 - Create Cropped Wallpaper Image
a. Open Yidget and set the screen shot you made above as the wallpaper.
b. Use Yidget's "Saved Cropped Images" feature to save a medium size cropped image.
Step 3 - Create the Widget
Run this shortcut to create a WidgetPack widget.
You will be prompted to choose a chart and a cropped background image.
Step 4 - Use the Widget
Add the widget to your home screen
Step 5 - Update the Shortcut
After creating the first widget, you will need to modify the "Export Chart as Image" action in the shortcut. The action should be set to use the "WidgetPack_1" export profile. Failing to do this will cause duplicate export profiles to be created in Charty. Duplicate profiles can be deleted from Charty's settings page.
You only need to do this step once.
Notes:
Parallax effect should be off or Reduce Motion should be on for best results
WidgetPack can be slow to update widgets but you can try to speed up the process...
Force close WidgetPack, open WidgetPack, and then re-add the widget to your home screen
The iPhone mockup images were created with MediaKit
Use Cases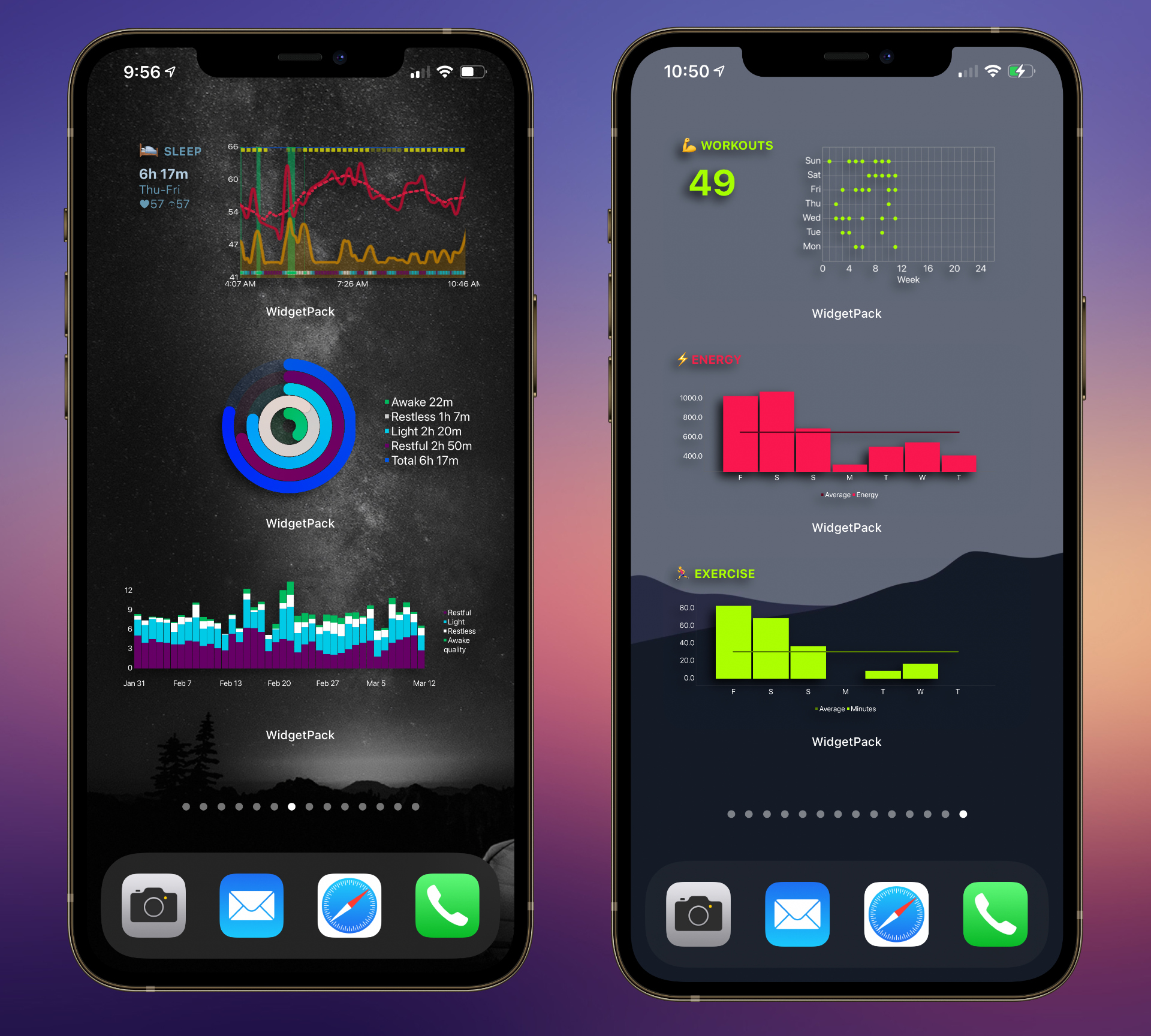 ---
Latest Release Notes
0.0.4 - April 8, 2021, 1:14 a.m.
- Fixed a chart export issue introduced in the last version.
Version history
---