Sleep Charts
Six charts for analyzing sleep patterns
---
Description
This shortcut serves as a hub for six sleep charts.
Sleep Widget chart
Sleep Progress Rings
Sleep Quality Trend
Sleep Timing Trend
Sleeping Heart Rate Trend
Sleeping Noise Trend
The Charty app is required.
The shortcut will need about 5-10 minutes to build a database on the first run.
Please report problems in the feedback section below.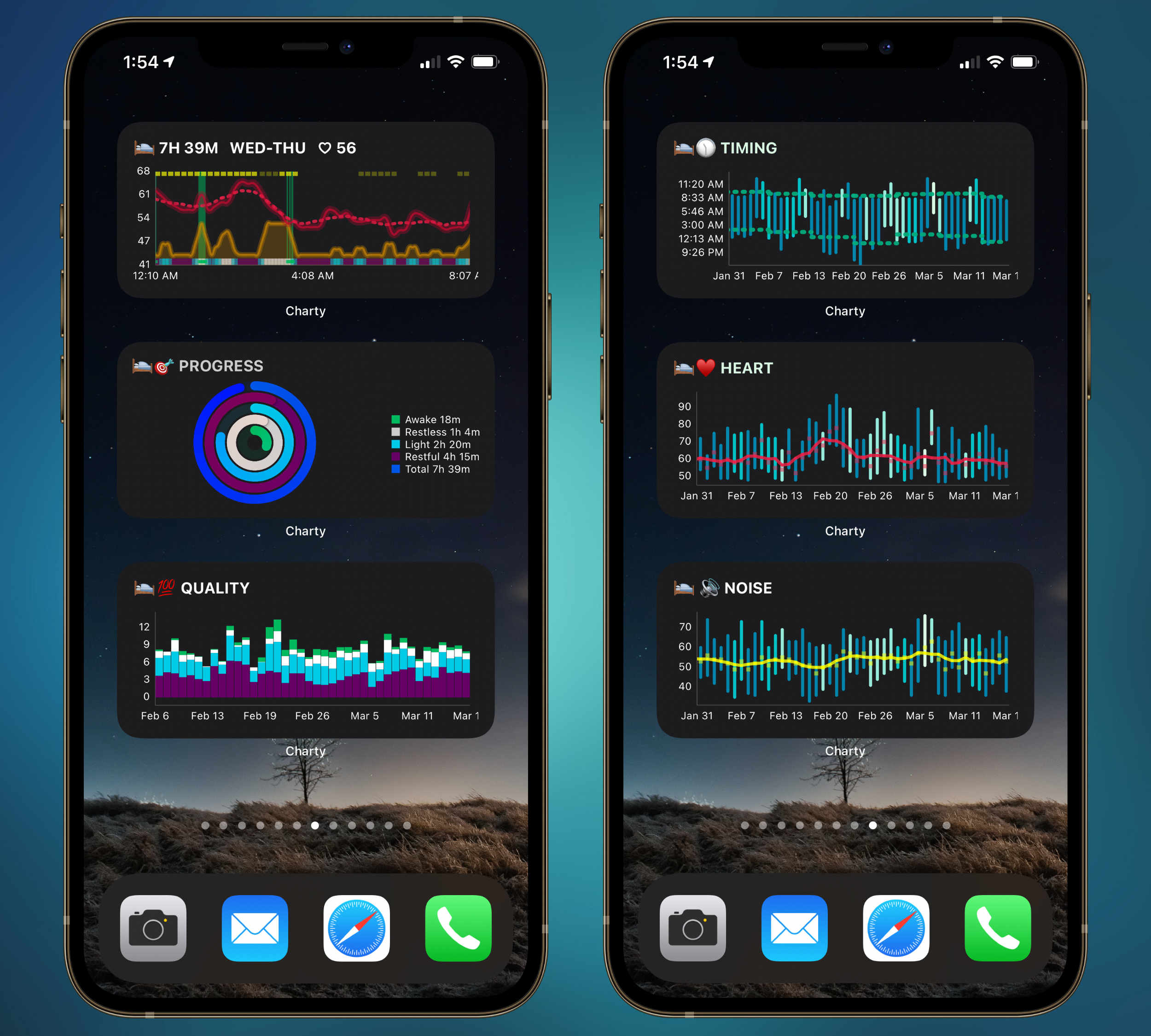 Notes:
The Sleep Widget shortcut provides the analysis engine for this shortcut.
Sleep Widget will be downloaded if it is not already installed.
Other charts will be installed as needed.
Sleep Charts needs to analyze each date once to build a database.
Analysis takes about 5-10 minutes per 30 days.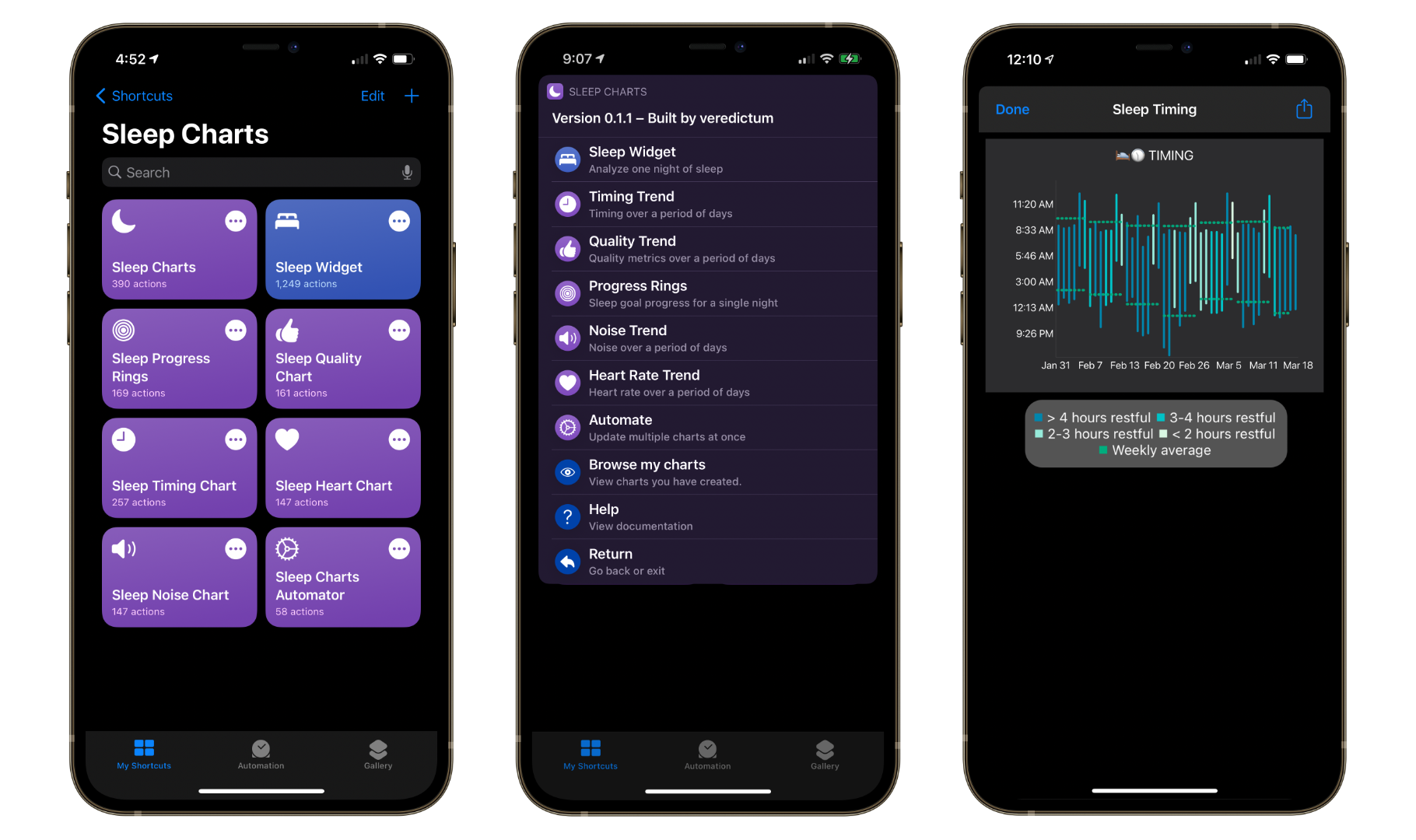 Automation
You can use the "Sleep Charts Automator" shortcut to automate chart creation.
Select "Automate" from the main menu to download the "Sleep Charts Automator" shortcut.
Create a new automation with the trigger of your choice.
Add a Continue in Shortcuts action to the automation.
Use the Run Shortcut action to run the "Sleep Charts Automator" shortcut.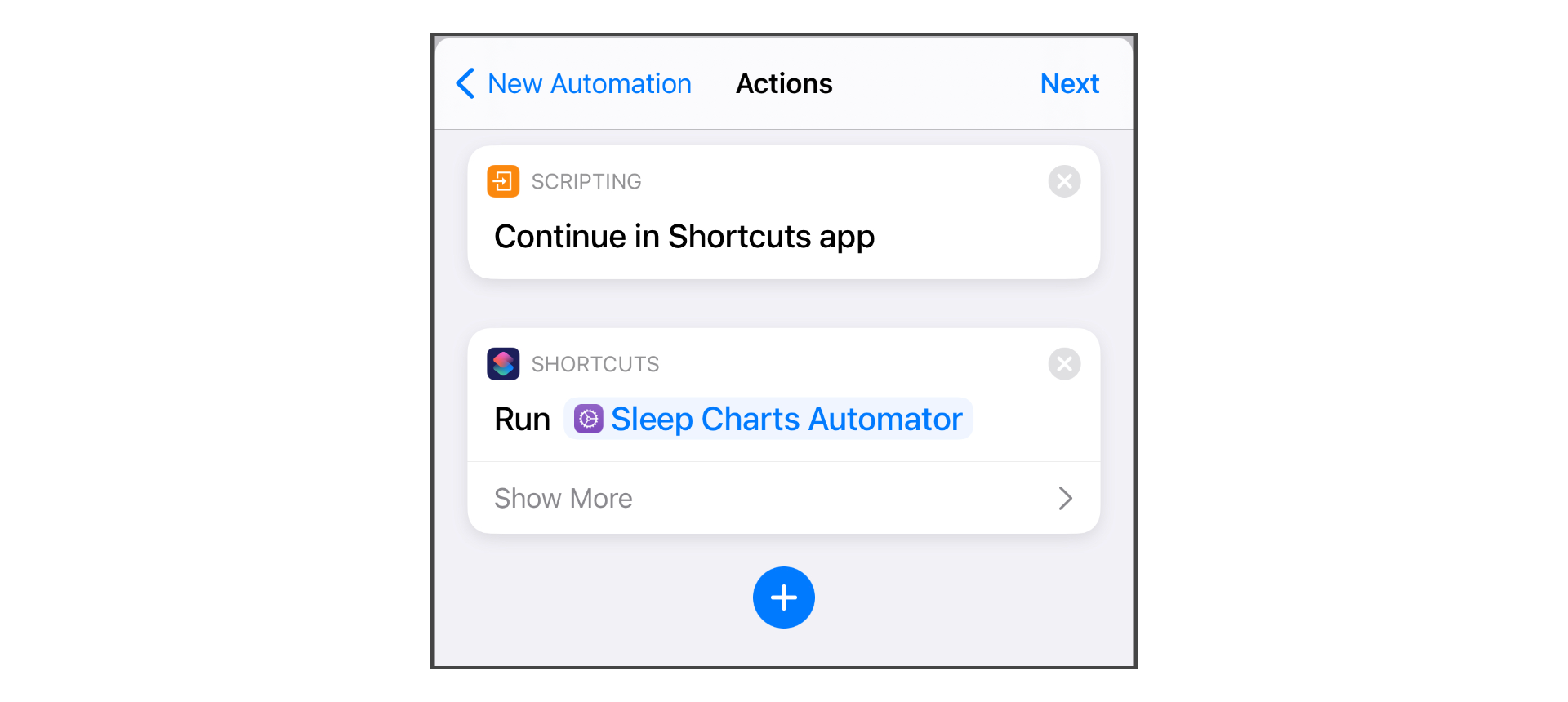 Running the above shortcut will update all installed charts.
WidgetPack
These charts can also be displayed with a transparent background through the WidgetPack app.
The Transparent Chart Widget shortcut explains how to do that.
Credits
Icons by Menu Box
Mockups by MediaKit
Updates by Embed-a-Update
---
Latest Release Notes
0.1.6 - May 22, 2021, 6:45 a.m.
**Fixed**
- Fix for bug that caused the main menu not to be displayed
Version history
---