QuickPod
Quickly play your favorite songs or start watching right after connecting your AirPods!
---
Description
QuickPod has been designed to work as an Automation. QuickPod does work with any other type of Bluetooth headphones, however, it has been designed to work with AirPods.
What is QuickPod?
QuickPod has been designed to be the simplest and fastest way for you to start playing your favorite songs right after pairing your AirPods with your iPhone. If you have set it up as an Automation, a menu will appear right after pairing offering you to either select a song from Apple Music, search a Podcast, open Spotify, YouTube, Netflix, and much much more!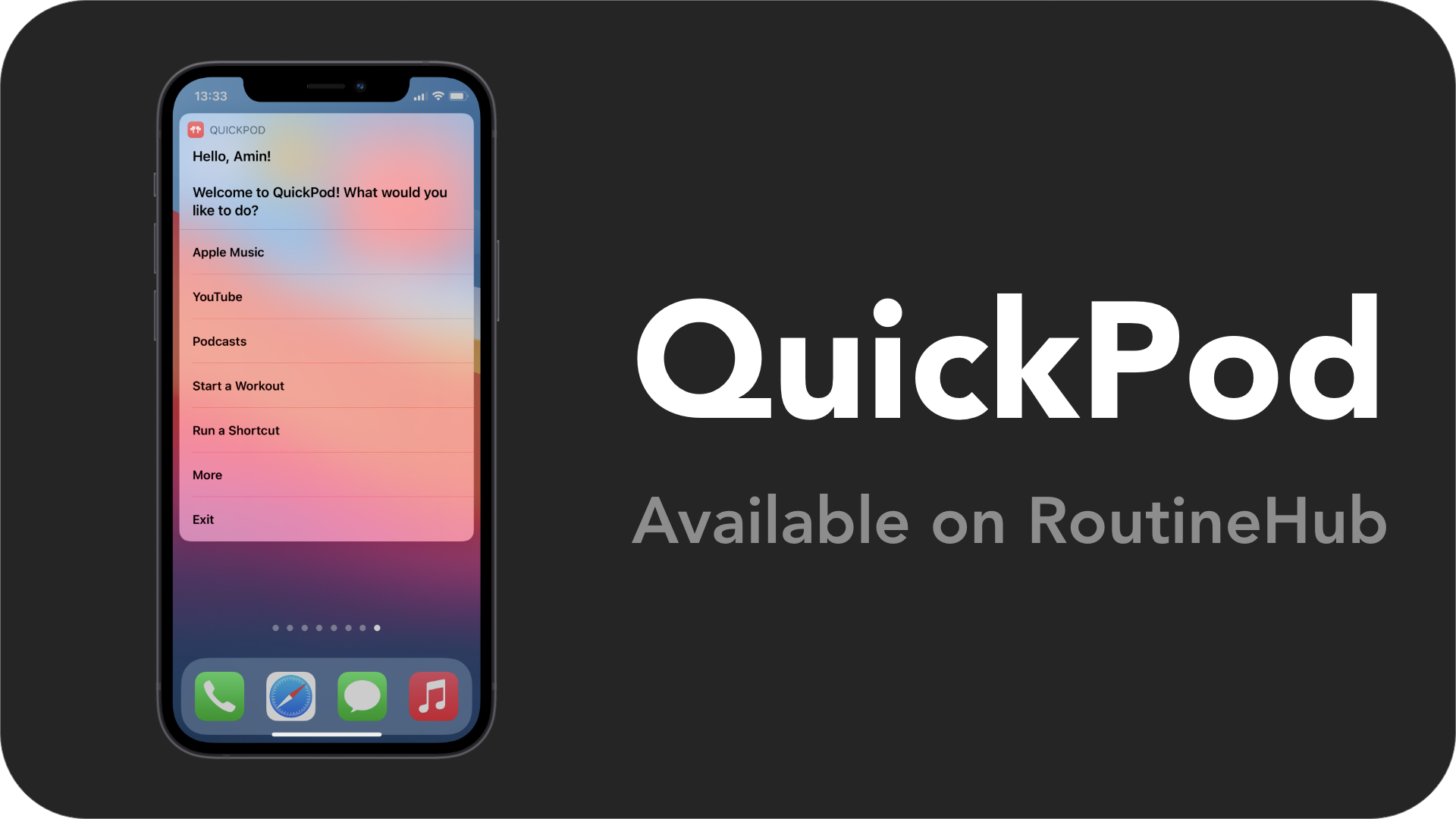 It does even more than that!
QuickPod can do even more than just playing Music or opening an App. For example: If you have AirPods Pro or AirPods Max, you can use the built-in Noise Control to quickly switch between Noise Cancellation, Transparency Mode, or just turn it all off.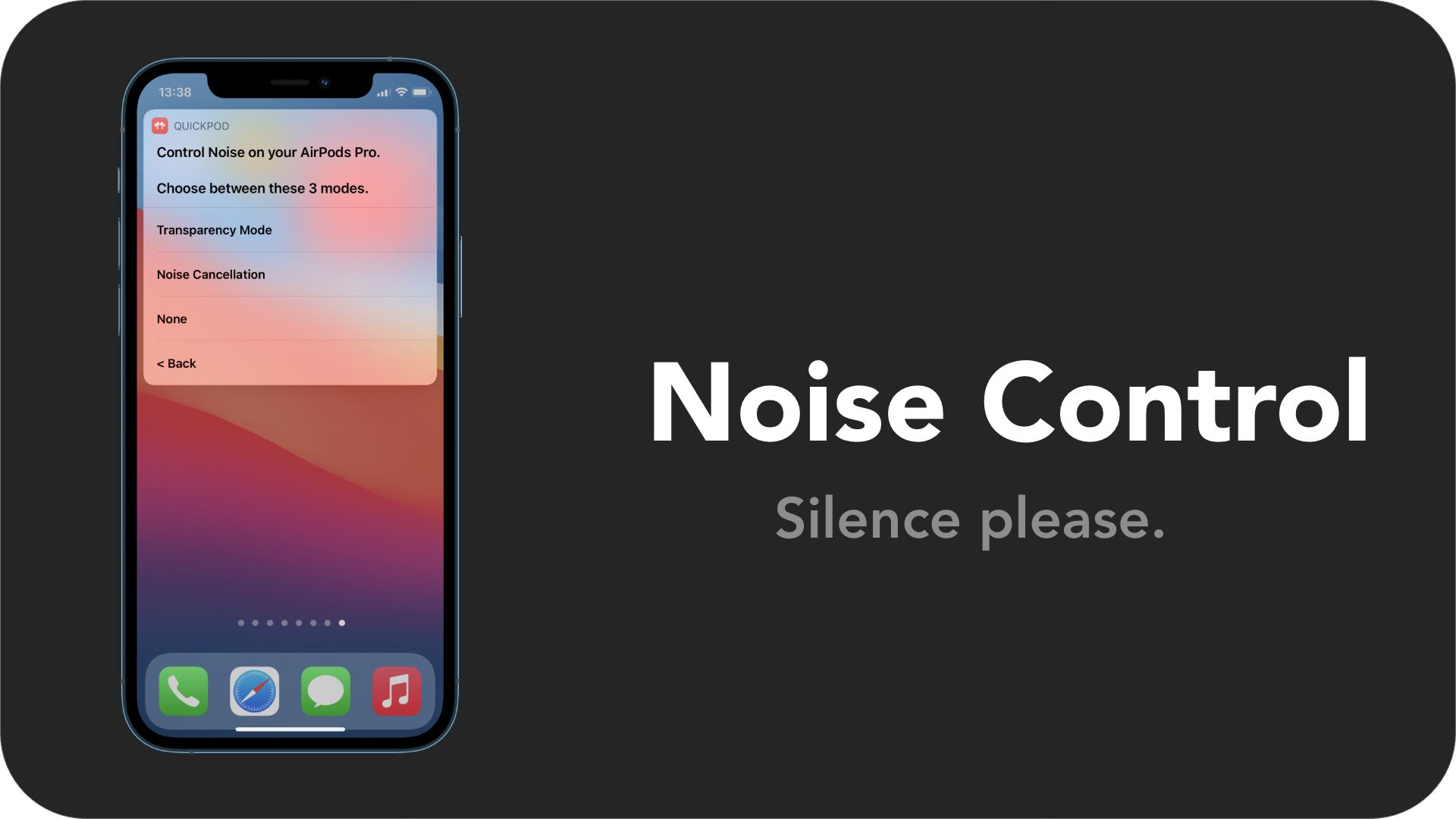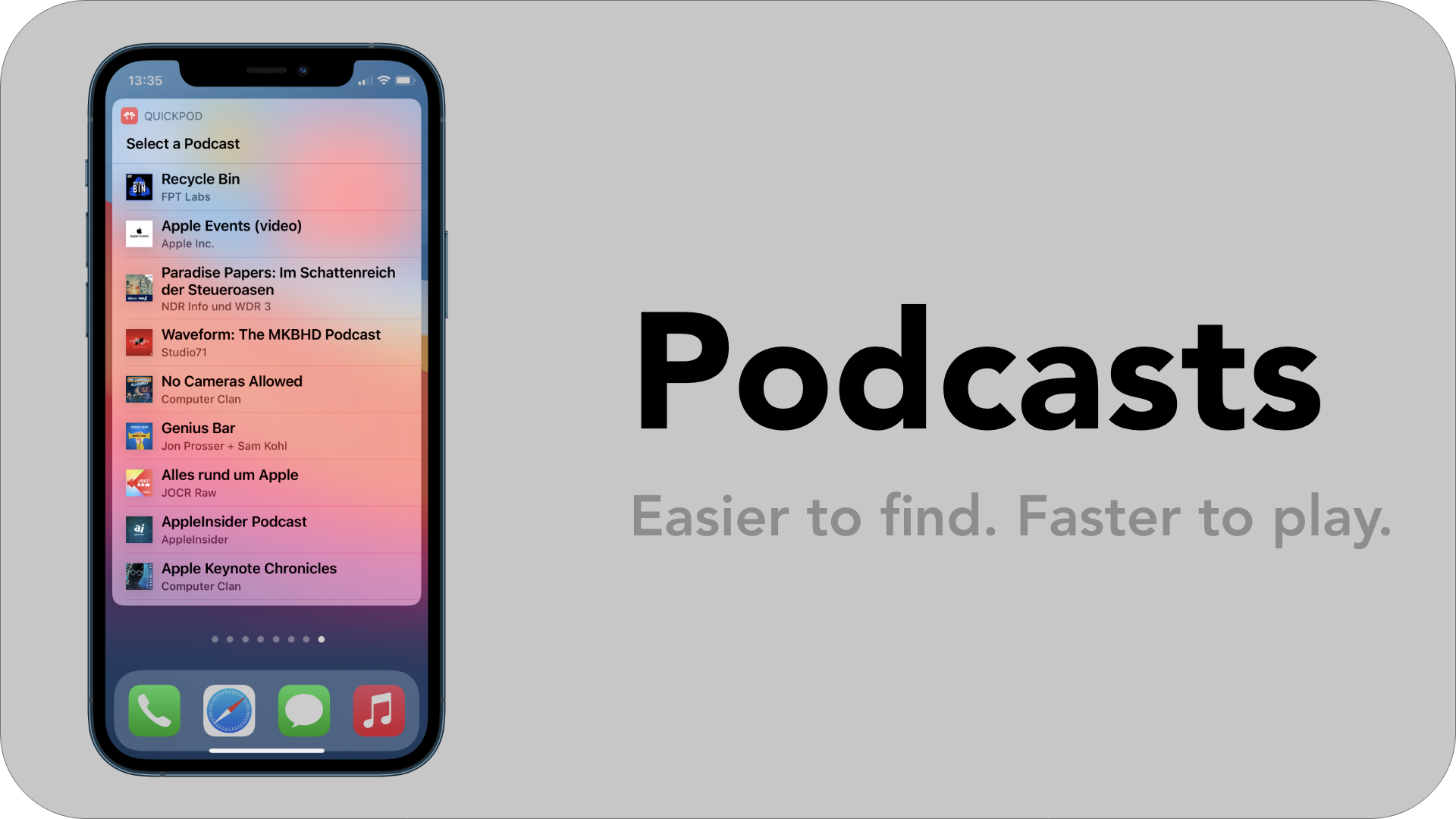 Compatibilty
Currently, the shortcut requires you to use iOS 14 or later.
---
Latest Release Notes
1.4 - June 20, 2021, 10:49 a.m.
- You are now able to identify songs. To do that, launch QuickPod, go into 'Apple Music' and select 'Identify a song'
- QuickPod no longer checks for updates if you are outside. This is especially useful if you are low on data and it allows QuickPod to launch instantly.
- You can now launch any app from QuickPod (iOS 15, macOS Monterey, or later is required)
- QuickPod now allows you to directly install Swing Updater if you don't have it.
- QuickPod has been optimized for macOS Monterey, and it is absolutely fantastic.
Version history
---